Morrison Government announces $86m federal investment
The Victorian Forest Products Association (VFPA) has welcomed Prime Minister Scott Morrison's announcement of a federal grants program for the forestry sector today. If successful, the investment will potentially lead to the planting of 150 million new trees nationwide, helping to secure Australia's future housing timber construction needs.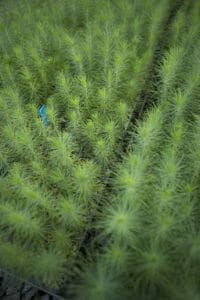 VFPA CEO Deb Kerr said the new timber plantations would support regional manufacturing jobs, ensure the next generation of Australians have timber to build their homes, and significantly reduce the country's emissions.
Foresters and farmers in regional forestry hub areas such as Victoria's green triangle, Gippsland and Murray region would be eligible for funding. The grants program requires co-funding from states and industry bodies. States are asked to contribute 60% of the overall investment of $215 million, with businesses required to match the total.
"This would mean a total of $430 million to boost this vital sector and establish new plantations. That is a significant amount we have been calling for urgent action by all levels of Government to address our current and future timber supply constraints," Ms Kerr said. She urged the Victorian Government to work constructively with the Federal Government to ensure the program is successful in delivering the right trees in the right places.
"We look forward to seeing further detail on the announcement and working with the Government to progress much-needed production tree plantings in Australia," Ms Kerr concluded.
ENDS
PDF version available here.